01 02

03 04 05 15 16 19 20 21 22 23 24 25 26 27 28 31 32 33 34 Hey there :) As you might have noticed, I fell of the Blog-tember Challenge bandwagon the last week.. I wanted to write the posts for the prompts because I really liked them but last Monday the new school year started so the past week has been a bit of a whirlwind. I will try to do as many Blog-tember blogposts in the next September weeks as I can but it probably won't be much since the first term of this year is really short and I have a lot of things to do ..because: in November I will have my FINAL (like, really final. the last one ever-final) exam (2. Staatsexamen). But even if I don't manage to do the posts for all the prompts I like, I can still use them for blog post ideas later on :)

Anyways, today I'm here for a great announcement: Felicitas of Papierprojekt has released new stamp sets (11! new sets to be exact) that are now available in her Etsy shop here and this time there are stamps in German and English, some pattern sets and alphabet stamp sets. But see for yourself: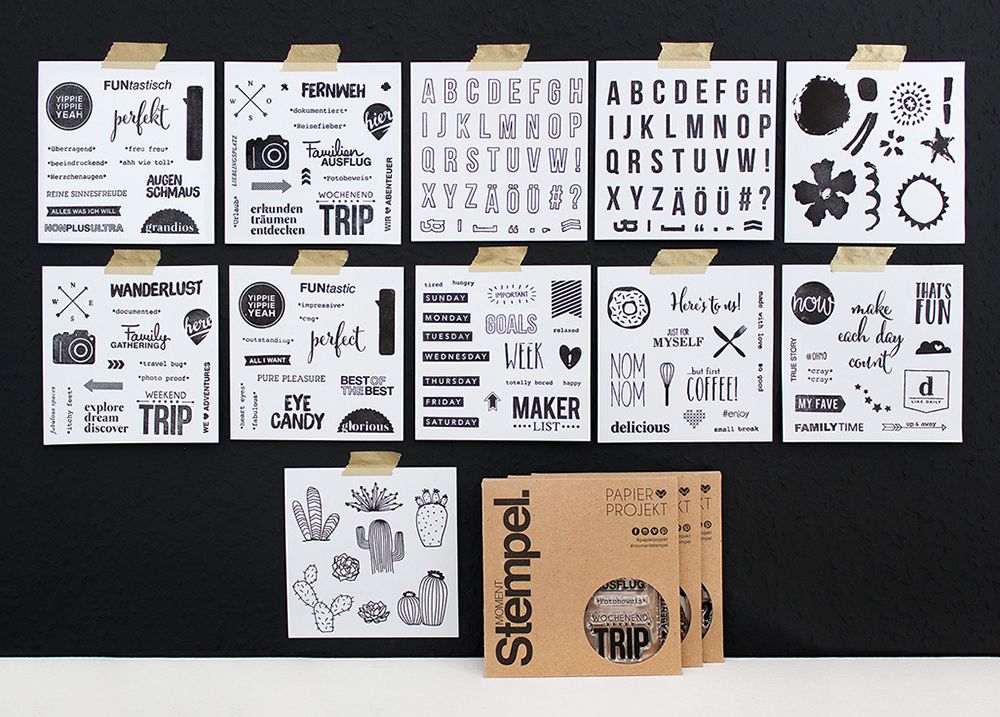 I absolutely love the new stamp sets! The two alphabet sets are perfect and I love that there is one solid and one you can colour in (it looks especially great with watercolours!). Then there are two new phrase/word stamp sets (this time in English and German): a travel-themed one and one for the everyday with lots of positive statements (like "best of the best", "eye candy" etc.). The three other English stamp sets are the translations of the first Moment-Stempel reveal this year (which was only German stamps). And then there are two pattern stamp sets: one with a paintbrush look and my absolute favourite of them all: the cactus and succulent stamp set!! I mean, how cute is that?!

(You can find more information about the single stamp sets here.)

I didn't have much time to play with the stamps yet (boo!) but Sandra aka Mojosanti already made some cute projects with it. So in case you need some inspiration for what you could do with the stamps, have a look here.

Pssst... Did you know you can sign up for the Papierprojekt-newsletter called "Maker Notes"? With this newsletter you will get exclusive tutorials, ideas, behind-the-scenes photos, freebies! (like the journal cards below) and of course all the news about the Papierprojekt products conveniently delivered to your inbox! You can sign up here.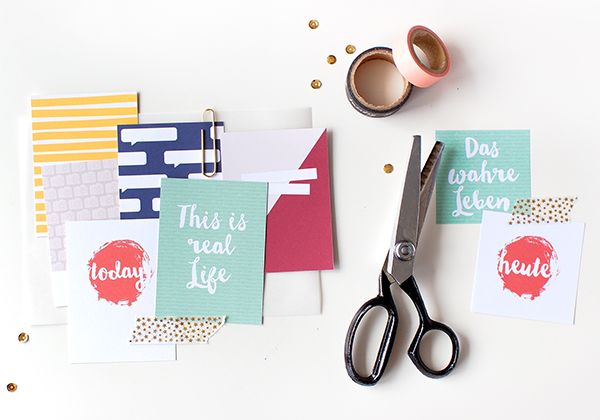 So, what do you think? Which of the stamp sets is your favourite? :)

Labels: Papierprojekt, Scrapbooking

35 36 37 38