01 02

03 04 05 15 16 19 20 21 22 23 24 25 26 27 28 31 32 33 34 In an effort to share more about me and my life here on the blog and to give it a more personal touch (that I feel has been missing the past few months), the Blog-tember Challenge seemed like the perfect fit to get a start on this! Of course once the challenge is over, I won't stop writing more personal posts. Just see this as the first try of getting some background info about me on here. :)


-------------------------------------------------------------------------------------------------------------

Today's prompt for the Blog-tember Challenge is to describe your ideal day. When I started jotting down ideas and notes for the different prompts, this was one of the easiest for me.



My ideal day includes two things: My fiancé and Barcelona. Oh, no, three things: My fiancé, Barcelona and Coffee. And to be honest, any day that had these three things in it would make me a happy lady!
But to be a bit more specific, this is what an ideal day would look like in detail:
At first, we'd sleep in. Not too long, but maybe something like 9 am. Then we would get ready to go and have breakfast in one of our favourite spots in Barcelona.
There are quite a few lovely cafés that offer a delicious breakfast and I am thinking of writing some Barcelona travel guides here on the blog in the future, so I will go into more detail then. But just to name a few: Cosmo, Cometa (the one in the three photos below), OMA Bistro, Flax & Kale and Tarannà are on our Top 10.


After a long and relaxed breakfast/brunch we'd stroll through the café's neighbourhood, take our time, maybe take some photos and just enjoy the city. When, after a while, we get hungry again, we would find one of the other many favourite places we have on our list. Lots of the cafés on our "Breakfast List" also have really delicious snacks, like the Cosmo for example, where we'll almost always get two sandwiches, some olives and a fresh housemade lemonade. And maybe, if we still crave something sweet, we'll have a piece of carrot cake at the Cosmo, or maybe a Krönut at Chök (seriously, if you should ever be in Barcelona do yourself a favour and go to Chök to get a Krönut, or Donut or any of the other delicious things they have!! See the photos below).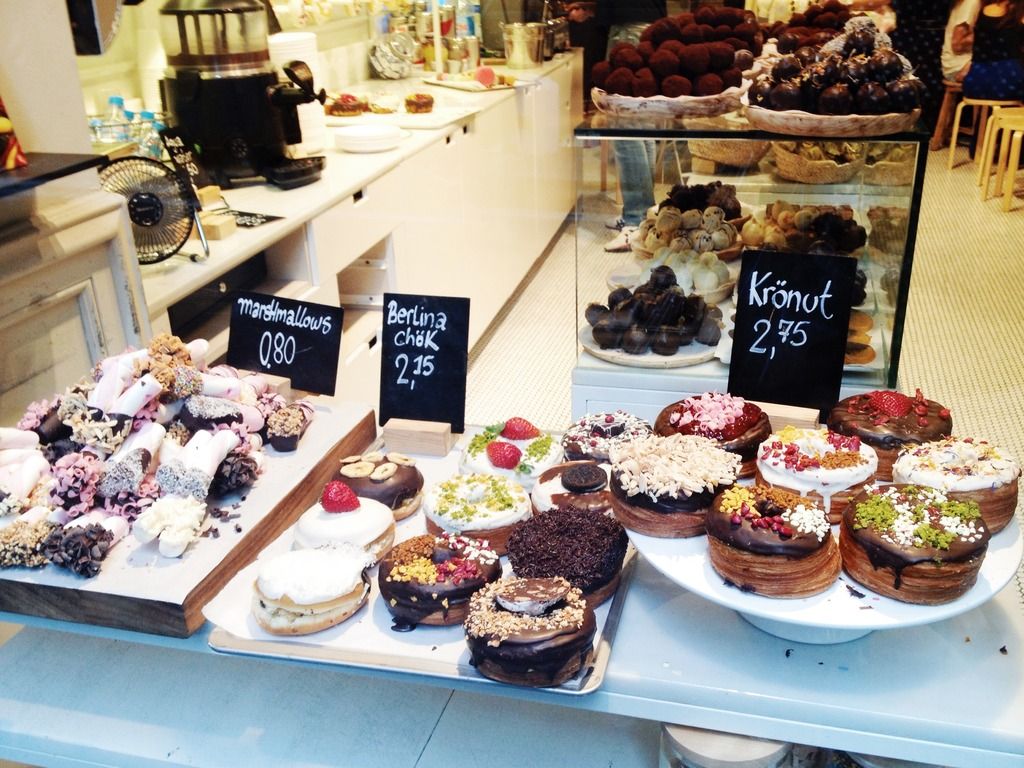 Now when our hunger is stilled and we have regained some energy we probably would go and roam around one of the many beautiful city districts, like the
Born
or Gràcia, or one of the parks, like the Parc de la Ciutadella or (a much smaller and less frequented one) the Parc del Labirint (were we also got engaged, but that's a story for another day). Then we would stop for a coffee, probably at our favourite coffe shop called Nømad and depending on the temperatures outside would relax a bit with one of the best iced lattes or caffè lattes in hand.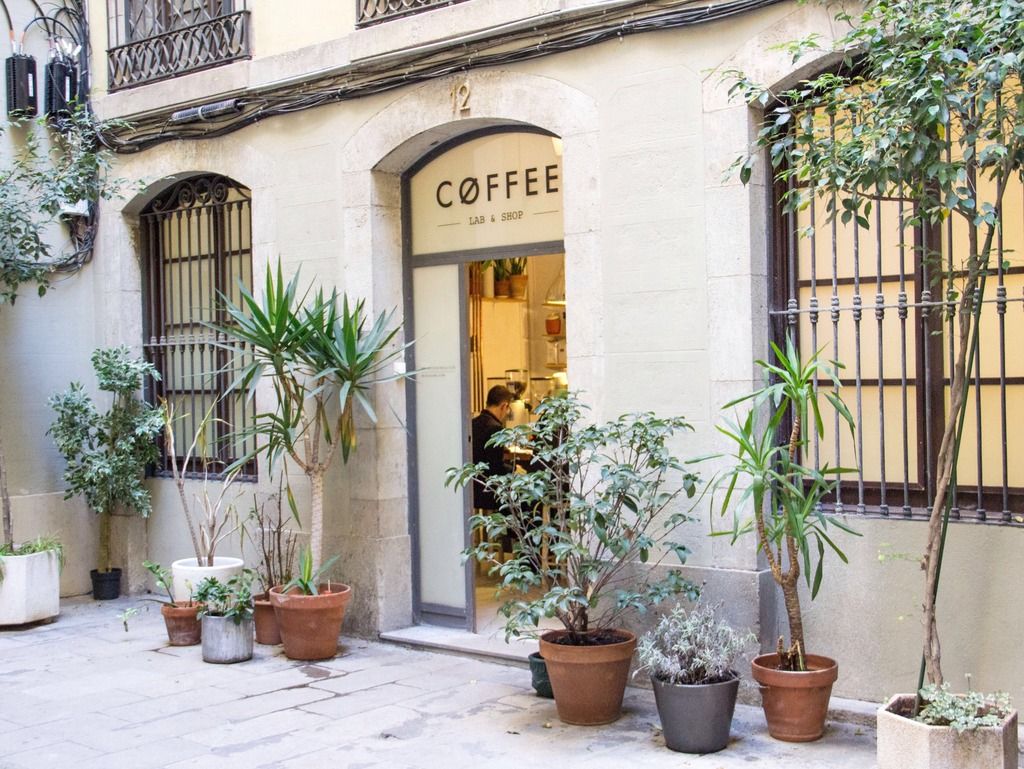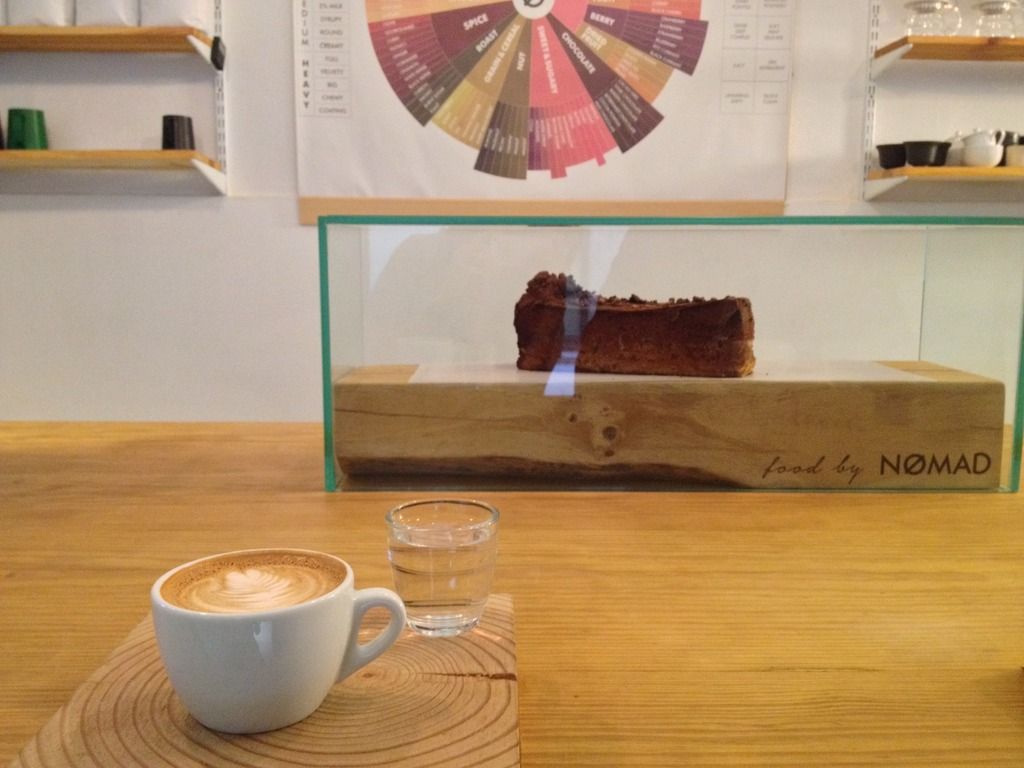 In the district of El Born (where the photos below were taken) or Gràcia (and of course many of the others) you can also find a lot of really nice small shops that are always worth a visit. Windowshopping in these areas is so much fun because the shops are very individual, often times with handmade products such as jewelry, leather goods, home decor and of course clothing. The flair in those neighbourhoods is really unique.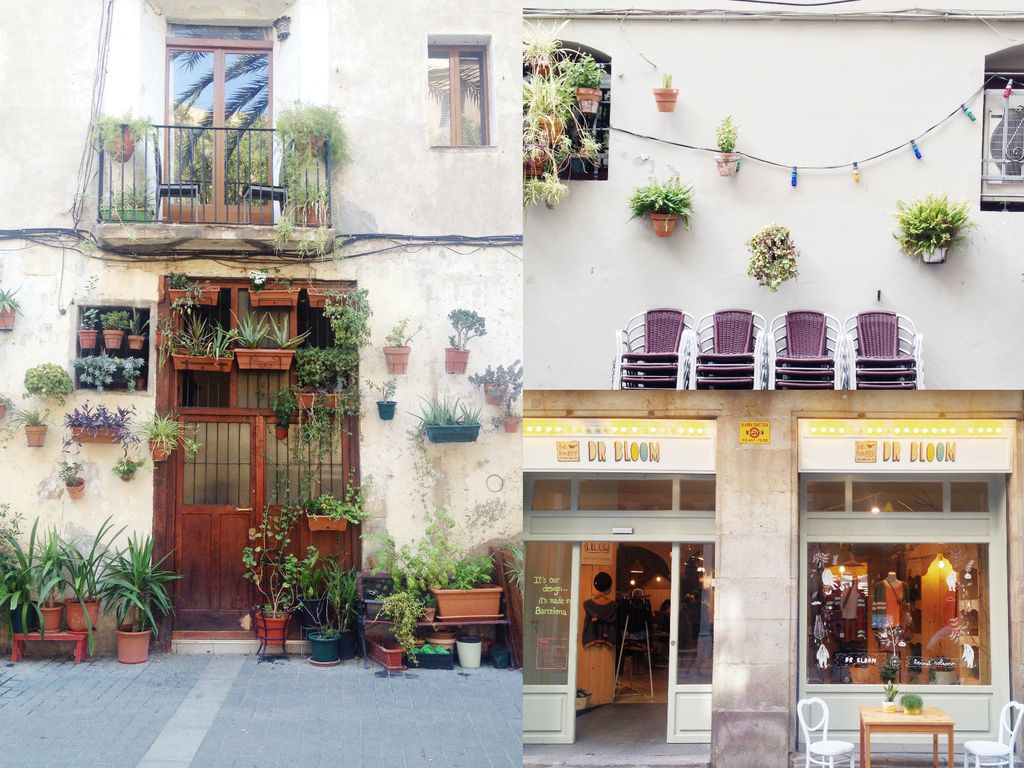 Now to finish the day, it's probably no surprise we'd go and get dinner (and of course here we also have a long list of favourites already) and afterwards have a drink in one of the many nice bars in Barcelona. This may not be the most adventurous plan for a day, but it definitely is one that would make me happy and go to bed with a smile on my face!




Maybe I should add: Since we don't live in BCN (yet) and don't always have an apartment when we are there, we do eat out most of the time. If we lived there, the perfect day might of course look a bit differently. Although it's really difficult to resist all those great places - Barcelona really is a great city for foodies like me!

Okay, maybe I need to correct my initial claim that my ideal day includes three things. As you might have noticed, one other important part of my ideal day is food. Good food. And lots of it!




Now I'm curious, what would your ideal day look like? Does it involve lots of activities and adventure or are you more of a homebody that would enjoy the day at home with a good book/movie etc.?

Labels: Barcelona, Blogtember Challenge, Life

35 36 37 38