01 02

03 04 05 15 16 19 20 21 22 23 24 25 26 27 28 31 32 33 34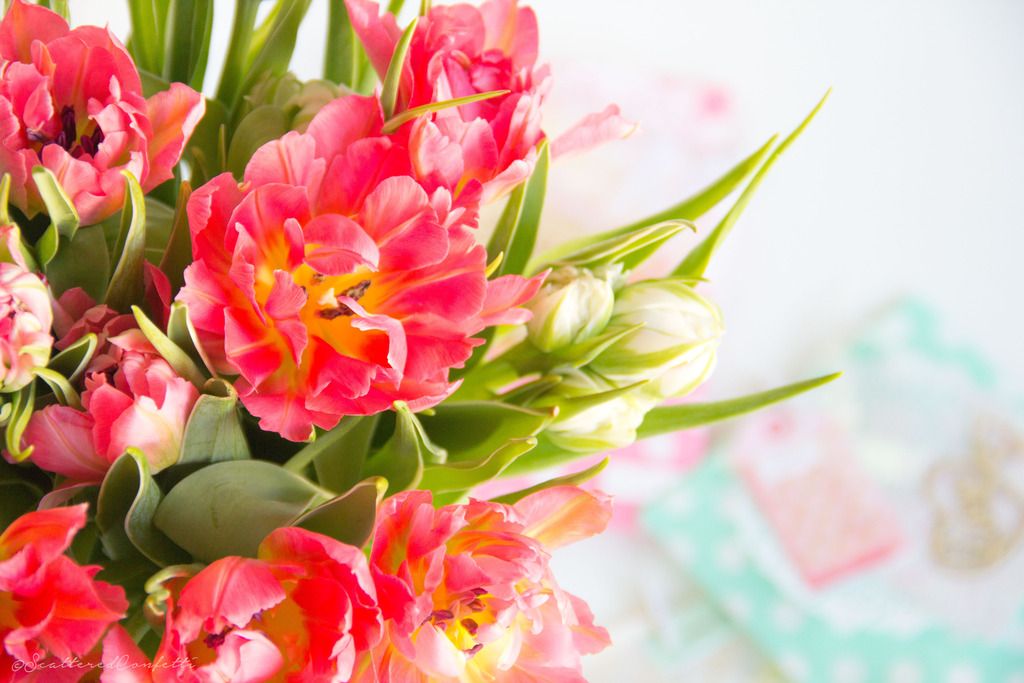 Looking.. forward to the Easter holidays.
Planning.. to fit in a lot of crafting time.
Enjoying.. pretty spring flowers such as these gorgeous tulips up there and the flowers S. got me for our engagement anniversary.
Wanting.. to be in Barcelona so bad. (this one didn't change since last month's Currently edition, and probably never will until we are finally there)
Loving.. the gift S. gave me for our engagement anniversary (read the whole story here)
Hoping.. that a new opportunity for S. will work out the way we wish for it.
Listening.. still to lots of Ben Howard, George Ezra and Alt-J, new in the mix this month are Boy, James Vincent McMorrow and Daughter. Especially this Youtube playlist.
Watching.. not much these days, except some White Collar episodes.
Wearing.. the same things as usual and getting a bit bored by it. I need some new pieces to mix things up a bit.
Feeling.. excited, thankful, proud and just happy about all the great opportunities and events in the past month in the world of scrapbooking! I still can't tell you about all of them, but just to name a few: my works featured on different blogs, an interview for The PaperCrafting, being Guest Designer for the Clique Kits April Kit (here and here) AND joining a new Design Team!
Eating.. still more cake and donuts than I should.. What can I say? I love donuts! :D