01 02

03 04 05 15 16 19 20 21 22 23 24 25 26 27 28 31 32 33 34

This week's Get Messy pages are made for the monthly prompt. Unfortunately, I didn't have much time to create those pages, which I think is a bit sad, as I really really liked the prompt and think it's quite important to document it.. You will also see that those pages aren't really the same style as all my others before, but hey, you got to try something every once in a while.





But first, here are the prompts:


Journaling Challenge: Gratitude. What are you grateful for? What aspects of your life are you thankful for, that you might be overlooking while being busy?

Art Challenge: Use visual examples for at least three things you're grateful for. Photos/doodles/magazine cut outs/stickers/anything. SHOW us your gratitude!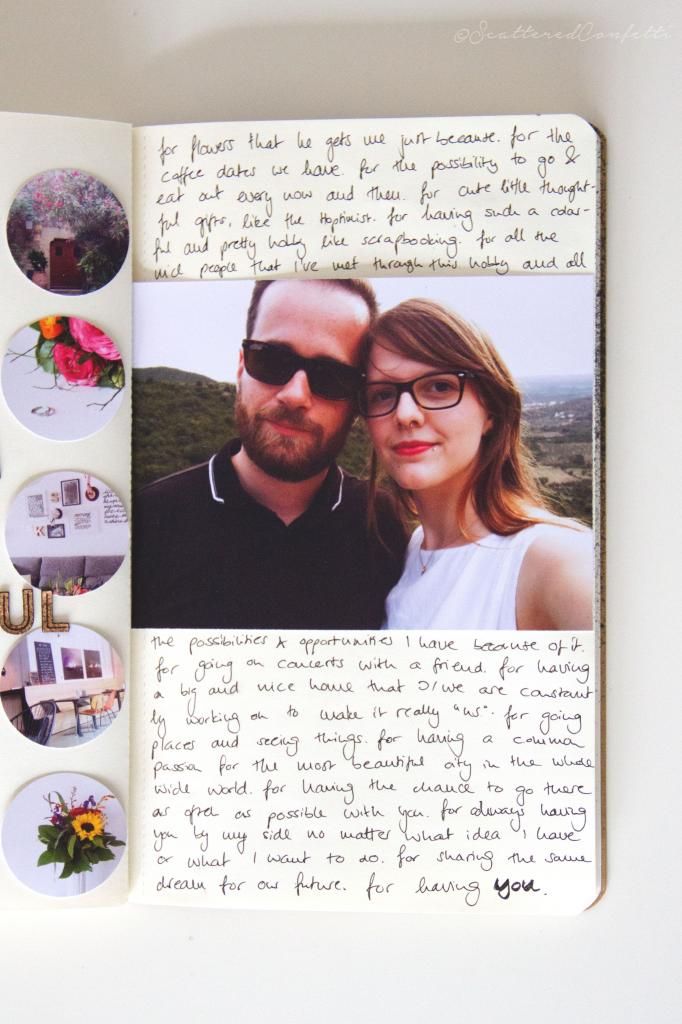 (Sorry for the bad quality of the photos, but the light here is so gloomy.. I will change them once the light is good enough to take a decent photo)
I liked this prompt because it got me thinking about all the small things that I am grateful for. You know, the things you might forgot when you are in your everyday trot and only start to notice everything that is going wrong or not as planned.. it's easy to get caught up in that all, so I think it's important sometimes to stop and look around what makes your life wonderful and what makes you happy!
Get Messy is an art journal challenge where a gang of crafty vixens are sharing art journal pages we have created to practise our skills and push past our creative limits with hopes to inspire. We share our pages without restraint every week, and once a month we create around a prompt. Go check out these crazy talented ladies who are creating pages who each have a unique perspective and style. We will be sharing our work around social media so follow the hashtag #getmessyartjournal.

Labels: Art Journal, Get Messy

35 36 37 38