01 02

03 04 05 15 16 19 20 21 22 23 24 25 26 27 28 31 32 33 34

Wow.. time flies. It feels like I was writing my last Get Messy post just yesterday, but it's already been a week. Right now I don't really have the time to even notice how quickly it is passing (does that make sense?!)...




From Friday to Sunday last weekend I was home alone, so I decided to use that time and get crafty. Originally I had planned to finally make some Scrapbooking layouts again, but when I had pulled together all my materials, I didn't feel inspired at all, but I still wanted to make something. So I pulled out my Get Messy Moleskine journal and filled quite a few of the pages. It felt good to be creating something. Just random pages with things that I had within arms reach! :)



The two first pages are for this month's prompt, which was the following:

Journaling Challenge: Live your adventurous dreams on paper. What would you love to do, or at least try, if you had the courage to live more adventurously?
Art Challenge: Try a method or a material you've never worked with before. Be adventurous!
For the art journal challenge I heat embossed a wood veneer arrow with white embossing powder. I've never tried embossing a wood piece before, but I like the look of it!
The journal challenge for me was quite easy: my biggest dream and goal is to live a creative life and to, one day, have a "creative" career. A job where I can be creative, work with different materials, design things, do what makes me happy, what inspires me and what inspires others.
So for me, living more adventurously doesn't include jumping from a helicopter or backpacking trips through the South American rainforests or anything like that. For me it means to live a life that fulfills me and that makes me happy. And I do hope that one day I will be brave enough to make that step that is necessary for me (or us) to make that dream reality.
This includes some more specific ideas already, but they are very dear to my heart, which is why I didn't want to share them publically and decided to blur them out. The essence of those dreams (or actually one big dream), though, is to be happy, be together (with my better half) and to feel at home!
Although I've already shared my two pages per week now, I really couldn't wait and keep this page to myself any longer. I absolutely love how it turned out! It was inspired by this pin and portrays my feelings at the moment very well.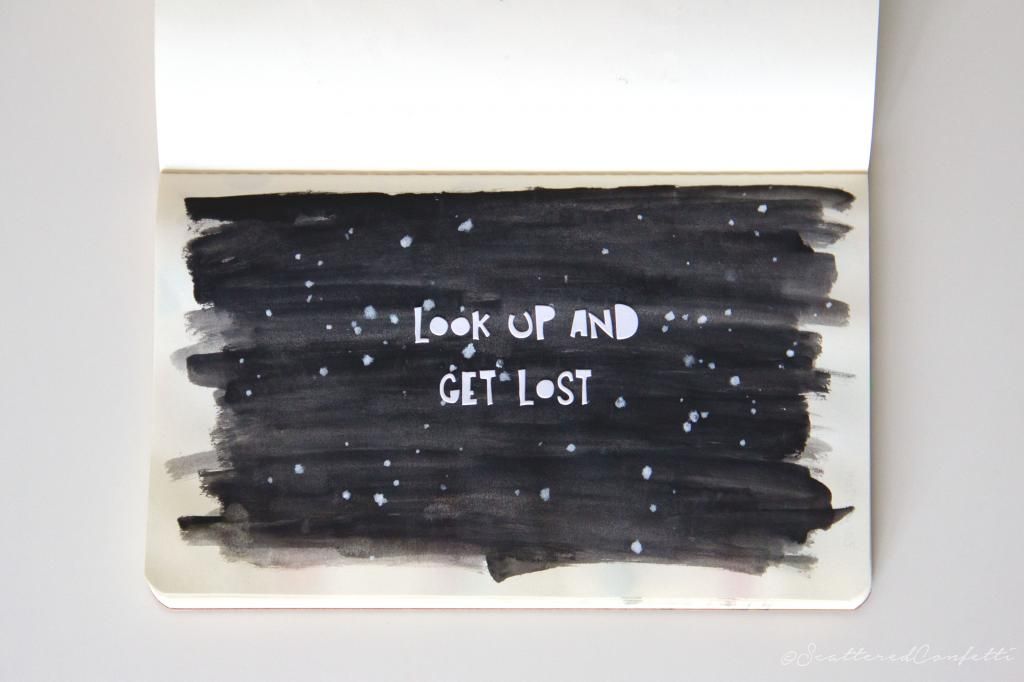 I'm excited to see all the other talented ladies' pages and their dreams and adventures. Be sure to check them out as well! :)
Get Messy is an art journal challenge where a gang of crafty vixens are sharing art journal pages we have created to practise our skills and push past our creative limits with hopes to inspire. We share our pages without restraint every week, and once a month we create around a prompt. Go check out these crazy talented ladies who are creating pages who each have a unique perspective and style. We will be sharing our work around social media so follow the hashtag #getmessyartjournal.





Labels: Art Journal, Get Messy

35 36 37 38